Message from the Director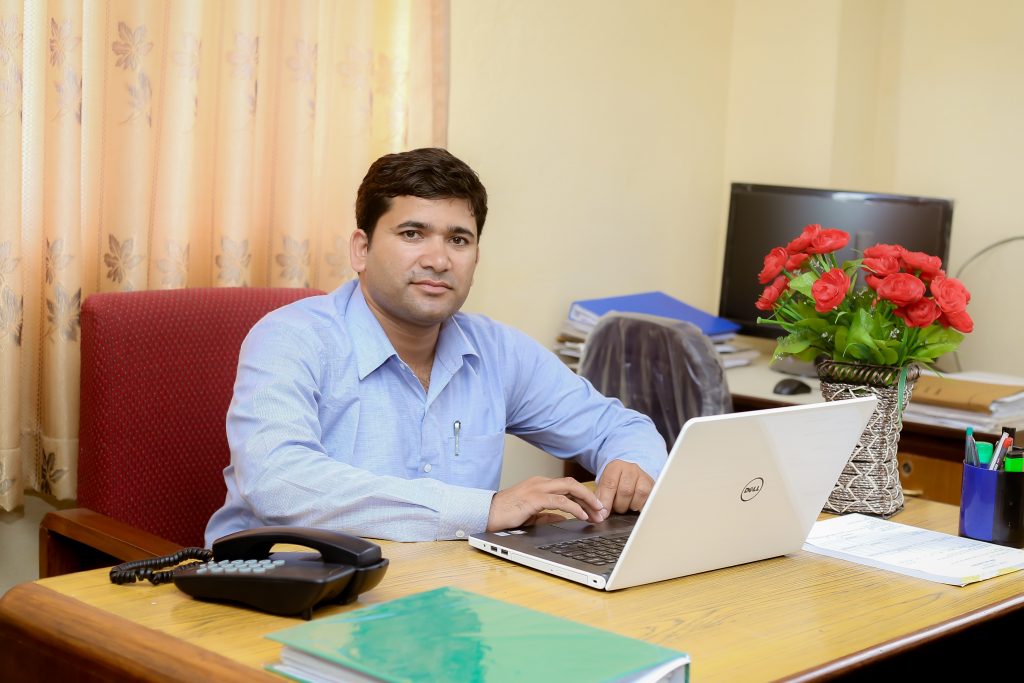 Dear prospective students and guardians!

Welcome to School of Health and Allied Sciences (SHAS), Faculty of Health Sciences (FHS), Pokhara University (PoU)!
Internalizing the responsibility of the Pokhara University towards the national development, it has made an endeavor to establish an institution of academic excellence producing academically sound and professionally excellent university-level graduates in the field of medical and paramedical sciences.
The school located at the heart of the city of seven lakes 'Lekhnath' having its social, historical and cultural importance. The school is linked with black tarred roads and equipped with all the basic amenities. The beautiful scenes of the different mountain ranges can be observed from its surroundings. Communities around the school are well cooperative, friendly and helpful.
The university has established the 'School of Pharmaceutical Sciences' in 2001 as a constituent school and committed to launch undergraduate, postgraduate and the research degrees in health sciences. Initially, the school has started four years Bachelor of Pharmaceutical Sciences (B. Pharm) program under the banner of 'the School of Pharmaceutical Sciences'. With the addition of an undergraduate program in laboratory science (BSc MLT) in 2003, the name was modified as "School of Pharmaceutical and Biomedical Sciences". With the further expansion of academic programs in Bachelor in Public Health (BPH) and Bachelor of Science in Nursing (BSc Nursing) in 2009, the school was renamed as School of Health and Allied Sciences. At present, SHAS is one of the young, dynamic centre for academic excellence in Nepal. It offers four to five years undergraduate and two to three years post-graduate programs in health sciences. We have the plan to launch master level courses in medical laboratory sciences, nursing sciences, an extension of specializations in pharmaceutical sciences and public health; undergraduate programs in radiology, dental sciences, optometry, modern and alternative medicines.
Recently, School has launched a Bachelor of Physiotherapy in 2018. Now, the school has five undergraduate programs and two master level programs in Pharmaceutical Sciences and Public Health with two areas of specializations namely Master of Pharmaceutical Sciences (Natural Products Chemistry and Clinical Pharmacy) and Master of Public Health (Public Health Service Management and Health Promotion and Education). The school is moving towards the fulfillment of its vision "production of skilled and qualified human resources in the field of medical and paramedical sciences"
Teaching-learning activities are facilitated by modern technologies. The classroom is equipped with multimedia projectors, models and items; laboratories are equipped with chemicals, advanced types of equipment and diagnostics; filed visits are organized for the students to make their exposures to different industries and governmental and non-governmental organizations; offer practical in government and nongovernment medical college teaching hospitals and specialized hospitals. We offer several residential and concurrent field practices in different communities and we do organize several outreach programs to socialize and understand the community needs. In addition, we are in the process of aligning with the Quality Assessment and Accreditation (QAA) system of University Grants Commission, Nepal. In Nepal, QAA certification is considered as one of the hallmarks of the quality in education institution as a whole. Our faculties, staff, and the students are taking the advantages of more than sixty memoranda of understandings signed with different universities and organizations across the globe.
At last, I appeal to the prospective students and the guardians, take the advantages of excellence as the enrollment are made on merit basis only. To enroll our programs, the prospective students must secure top merits as the entrance examinations are very tough and crucial. Therefore, your interest SHAS will make our concern regarding you and our intellectual investment on you will guide the national development as our professionally sound, accountable, skilled and disciplined intellects will serve the nation with humanity.

Thanking you for believing us.

Damaru Prasad Paneru, MPH, PhD
Director