Bachelor's Orientation
2019-11-07 9:00 Pokhara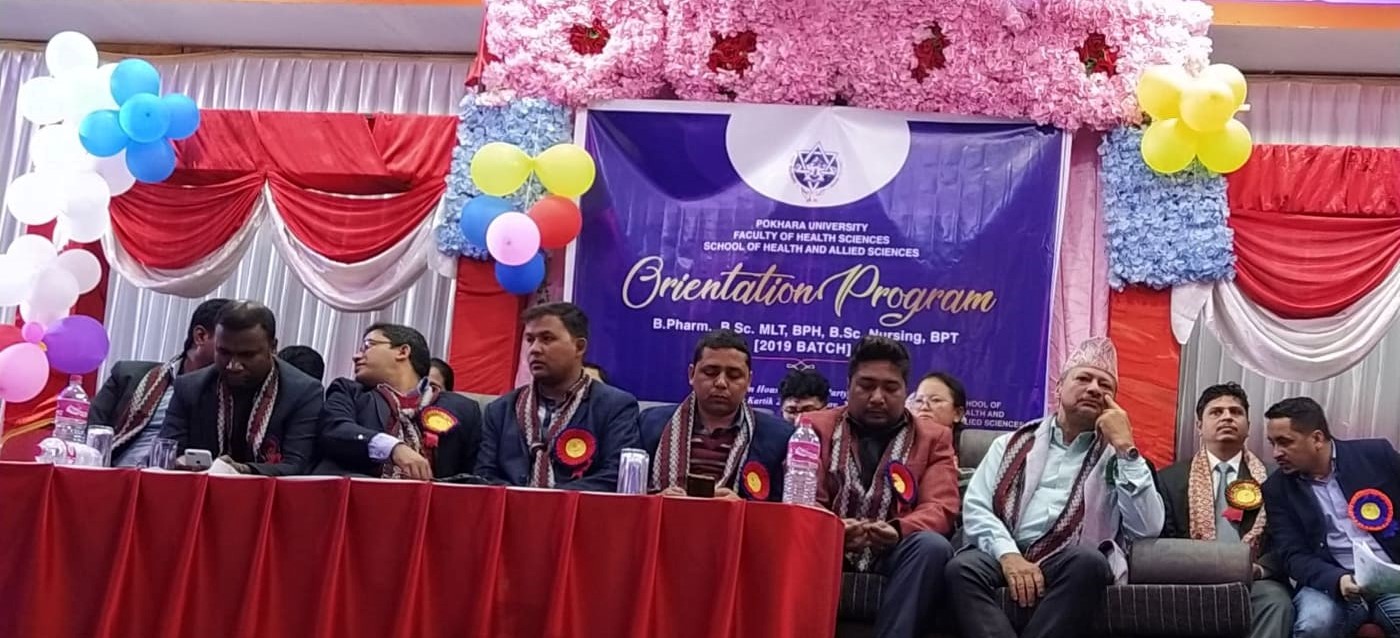 School of Health and Allied Sciences organized bachelors orientation 2076 for the newly enrolled students of BPharm, BScMLT, BPH, BScNursing and BPT.
The chairman of the orientation program and the  Director of the School Dr. Damaru Prasad Paneru along with the program coordinators welcomed all the newly enrolled students in the event. Prof Arun Koirala motivated the students with his inspirational speech. In the event, Asst. Prof. DhakaRaj Panta,  Deputy Controller of the Office of the Controller of Examinations, PU provided information about the examination system of the university. Mr. Hemanta Kandel, Chief librarian of the Pokhara University Central Library provided information regarding the rules and the regulations of the library. The welcome speech was delivered by Asst. Prof. Santosh Gupta, while briefing about the administration of the school was presented by Ms. Sharada Banstola.
In the event, the senior students presented cultural dances.